Guns 'n' Grillin' Weekend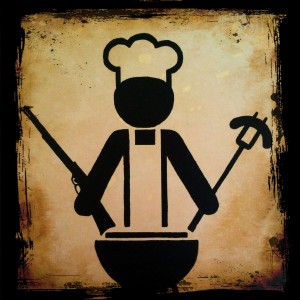 Program Guide & Online Registration & Registration Form
May 12 – 14, 2017
Guns 'n' Grillin' is a recreational shooting event at Pipsico Scout Reservation. Registration is held on a first-come-first-serve basis for Troops, Teams, Crews, Ships, and Posts (not Cub Scouts). Only youth may register as shooters. Youth who do not wish to shoot, but still want to attend the event with their units are welcome to register as non-shooters.
Event coordinators work to provide a diversified shooting experience.  Previous events have included, target shooting with 22LR rifles, target archery, field archery, paintball, airsoft, tomahawk throwing, and more.
Scouts who meet Venturing membership criteria (young men and women who are 14 years of age OR 13 years of age and have completed the eighth grade and under 21 years of age) are eligible to buy into upgraded shooting experiences with handguns and higher caliber rifles.
All activities are on Saturday only.  Units are invited to arrive on Friday and depart on Sunday.  Space is limited to 300 total campers, but youth registration is further restricted to a maximum of 128.  The youth registration restriction is for safety purposes.  The event will have 8 rotations with a maximum of 16 youth shooters per rotation.  Shotgun tickets have been restricted to 90 total tickets (900 event rounds) for the purpose of managing inherent time constraints and safety.  Please consider sharing tickets between scouts.  Lunch on Saturday is provided. Please make alternate arrangements for other meals. Water is available in all sites. Please check the program schedule when planning your meals to ensure you have enough time to prepare, eat, and tidy up.
Important note:  As a courtesy, we are offering additional shooting opportunities on Sunday from 9AM-11:00AM for advancement related shooting for Boy Scouts only. Specifically, Boy Scouts who are ONLY missing shooting requirements for incomplete merit badges from a previous summer camp. Please make yourselves known at check-in (or in advance if possible) as these arrangements MUST be made no later than Friday night.
Program Guide,   Online Registration (Coming Soon),   & Registration Form